Today
Justine
,
Leigh
and I are sharing our favorite Super Bowl recipes to get ready for the big game on Sunday night!
To see all of my pins on my Super Bowl Fun! board, just click below...
What's a Super Bowl without wings?! I'll be the first to admit, I'm not a huge wings fan, but over the past couple of weeks, my heart may be turning. All of the shows on Food Network this weekend showcased their best Game Day recipes and wings were right up there on every show. I'm thinking these will definitely be made this weekend!
This recipe
for crispy oven baked wings looks EASY and delicious!!
I LOVE this recipe for a slow cooker
Spinach Artichoke dip
! This would be PERFECT to throw in the crock pot before we head to church at 5 and be ready to eat for the game when we get home.
These
Taco Pizza Rolls
also look great and would be easy to prep in advance and pop in the oven before we eat. I think I might change out the pizza dough for crescent rolls though.
After some savory menu items, it's time for DESSERT!
Maybe saving the best for last...is this sweet treat that would be great to snack on throughout the night!
White Chocolate Churro Crunch
??! Ummm...YEAH!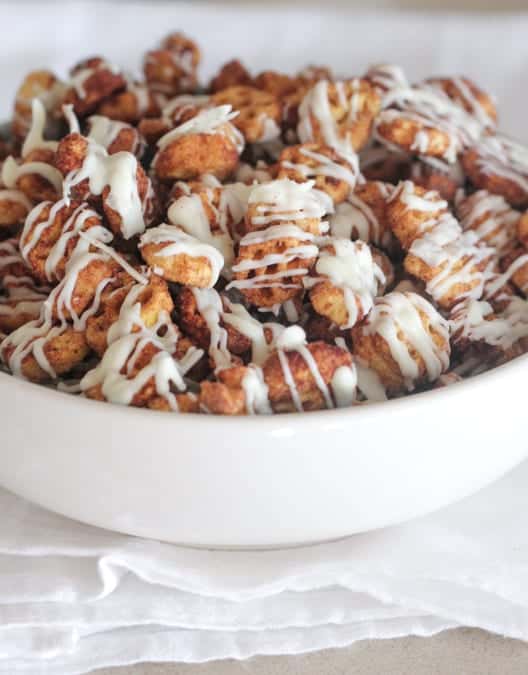 Now that I've got my lists made, it's time to grocery shop and start getting ready for Sunday!!
Here's what's coming up for Pinspiration Wednesday...
March 2 - Favorite Easter/Spring décor and/or favorite Easter recipes
April 6 -
Favorite Spring "look" or outfit
May 4 -
Get bathing suit ready - Favorite Pinterest workouts & healthy recipes
June 1 -
Summer Bucket List – What is on your list to do this summer?
July 6 -
4th of July
/Summer cookout recipes
August 3 -
Crock Pot recipes
September 7 -
Fall Decorating Ideas (inside of house and front porch/outside of house)
October 5 -
It's pumpkin time! – Share your favorite pumpkin or Halloween recipes
November 2 -
Thanksgiving decor and/or recipes
December 7 -
Share your favorite Christmas décor ideas, or Pinterest worthy gift ideas
Grab our graphic above and link up with us below! Can't wait to see what's on everyone's Super Bowl Sunday Menu!!