Last week, my blogger friend, Sarah posted her "16 Questions About Me" and encouraged other bloggers to answer the same questions. Well, you should know I'm an absolute sucker for posts like these...probably because I'm nosy about what others are doing...which also explains my blog reading fascination!
Feel free to play along as we get to know each other a little better!
1. Are you named after anyone? Sorta. Does it count if your mom wanted a boy so bad, you got the female version of his name? The story goes, I went nameless for the first few days of my life because 'ol Shirley was convinced she was having a boy and completely unprepared to have another girl. Finally, after much pestering from family members to name me before they left the hospital with me….she caved. Eric Daniel became Erica Danielle. (And it took DAYS to come up with this?!)
2. When was the last time you cried? Well, let's see pregnancy hormones times 2. I cried

Sunday

night. I was so uncomfortable and got so discouraged. I cried because I had let myself get down, not that I was hurting. Then Stephen said some something out of the blue, sweet and encouraging that I cried some more. #gome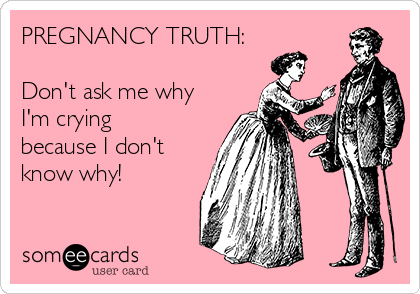 3. Do you have kids? Give me about two months, and I'll have 2.
4. Will you ever bungee-jump? Nope, not now. My cousin Sarah and I went on a cruise together back in our single days and had the best time zip-lining through the Jamaican rainforests and one stop along the course was a free fall. Others in our group said they could hear my scream from quite a ways off. It was exhilarating and terrifying at the same time. When I landed the man told me to stand up, but my legs were pure jello. Sometimes a girl just needs a minute to realize she's still alive and all her limbs intact. That's somewhat the closest I'll get to a bungee jump.
(p.s. that's gum in the corner of my mouth...not some random back tooth hanging out)
5. What's your favorite cereal? I love cereal, so this is extensive. I love Special K Red Berries any time of the day. I love Shredded Wheat Mini for a dry, hand-held snack. I love Rice Krispies but only early in the morning. I love Lucky Charms or Apple Jack for a comfort food snack.
6. What's the first thing you notice about people? Their attitude. I deal with so many people throughout the day, that it's very quick to notice which people are sincere, which ones are putting on fronts, which ones are downright jerks, and which ones are just clueless. I generally have a pretty good instinct on others; probably because I look at how they speak to and treat me and others from the get-go.
7. What is your eye color? Blue
8. Scary movie or happy endings? No brainer…happy endings. In my teenage years, scary movies were the no-fail way to get some hand-holding or snuggle time with a boyfriend or hopeful boyfriend. Not anymore…I need happiness and feel-good moments!
9. Favorite scents? Bath & Body Works' Frosted Cranberry and Scentsy's Honeymoon Hideaway. Both are just GREAT home fragrances.
10. Summer or winter? The older I get the more I genuinely enjoy all seasons. I love the coziness of Winter, the newness of Spring, the laid-back of Summer, the excitement of Fall! Love them all!!
11. What's the furthest you've ever been from home? Possibly the cruise I talked about but I've also been to New Mexico and Arizona with my friend Molly, NYC for work and Hawaii. I should also mention all of these trips were back in my single days. I had the travel itch a couple of years there and took advantage of it!
12. Do you have any special talents? I never entered a school or church talent show so……?? I do have a pretty good memory and know calendar dates months in advance. I've been called Rainman because of this. It can be May and a discussion going on about something happening in November and I can easily say, "Well, the 5th is a

Friday

so the 23rd is a

Tuesday

." Randomness like that.
13. Where were you born? Tennessee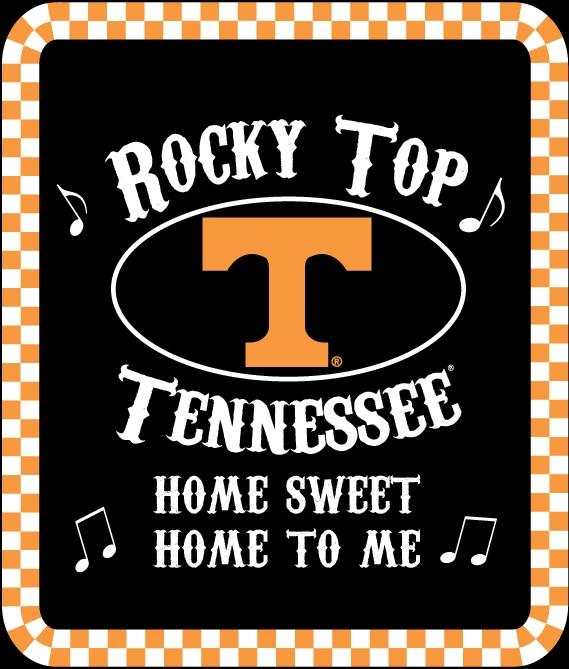 (Can we just pause for a minute to recognize that college football starts in NINE days!)
14. What are your hobbies? I love to plan get-togethers, parties, showers, dinners, etc. I love to paint when I have the time. Nothing beats a blanket, comfy chair and the Hallmark Channel during Christmas though!
15. Do you have any pets? No
16. Favorite movie? So hard…I love older movies the best! The Philadelphia Story, Yours Mine and Ours (the original), Seven Brides for Seven Brothers, Singin' in the Rain. Newer movies…Something Borrowed, Life As We Know It, The Holiday, Safe Haven…I could go on.
Thanks Sarah for the fun post idea!! Hope you all have a great Wednesday!