Thanks so much for stopping by for our June edition of Pinspiration Wednesday! I have loved co-hosting this monthly series with my friends
Justine
and
Leigh
. It's been a wonderful outlet for finding great ideas to celebrate a certain season and plan for upcoming events!
Today we're sharing fun Summer Bucket List ideas! I thought I would approach my list very rationally, as this Summer our plans will be drastically different than any before. First I'm sharing a few fun ideas for everybody to enjoy during these hot months, and I'll finish with a few ACTUAL projects on our list for this Summer!
|one|
There are several great pre-made lists floating around Pinterest with fun Summer activities for the whole family to enjoy. This was one of my favorites!!
|two|
I don't know about where you live, but around here Summers can get downright miserable with the humidity. It's just TOO hot to play outside. That's where a little craftiness (or a quick Pinterest search) comes into play. Growing up, my cousins and I spent Summers at our grandparents' house during the days while our parents worked. My grandma was always coming up with goofy games for us to play. Anyone ever raced to pick up marbles with your toes in a kiddie pool?? NO?!!!
I love these indoor game ideas for kids...they would be great for the days it's just too hot to be outside.
|three|
Even though our Braves aren't exactly the hot ticket this season, I would love to sneak in a quick trip to Atlanta during their last season at Turner Field. (Have I ever told you about the phase I went through as a young teenager when I just KNEW I was going to be a famous broadcaster for the Braves one day? That's a story for another day. My love runs deep.)
|four|
Summers are the perfect time to whip up some fun, cool treats in the kitchen! Who else made KoolAid popsicles in Tupperware popsicle molds when you were young?
I think these sweet treats would be a perfect ending to a long, hot day!!
Frozen Strawberry Lemonade
here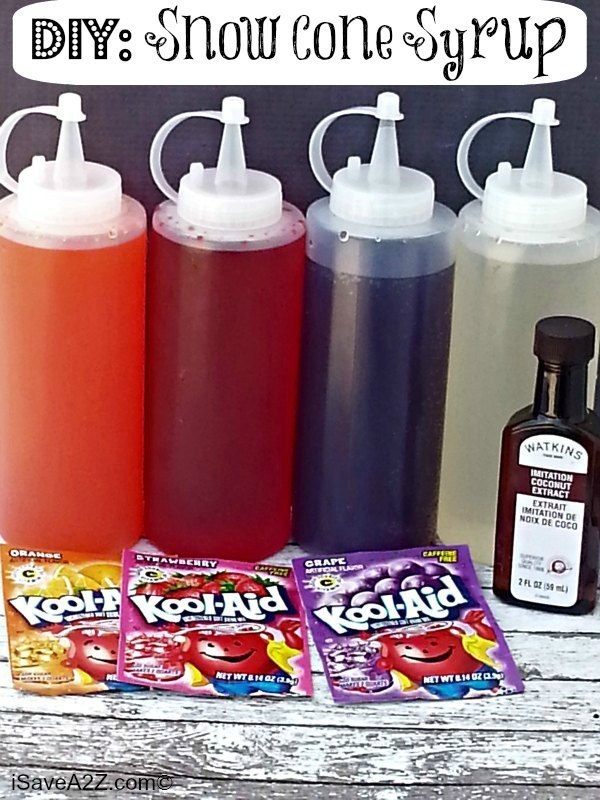 Have I ever told you about the Summers I spent working for my dad at a small amusement / natural park he managed? I worked the putt-putt golf course...by myself...and on Saturdays when we were slammed with regular Summer patrons PLUS LARGE company picnics, it was all I could do to keep the course running and the concessions running...by myself. I had burns all over my arms from the popcorn machines and my hands were stained for days from the sno-cone syrups.
I will admit, somewhat ashamedly all these years later, that at certain BUSY times when the lines were 20+ plus people deep and I was there BY MYSELF, and someone would ask for a "rainbow sno-cone" (which mind you is just a sno-cone with a few sprays of EVERY flavor we had)...they'd ask for a rainbow sno-cone and I would tell them we were out. I KNOW. It was awful of me, BUT IT WORKED EVERY TIME! They'd be all, "Oh ok, I'll just take a cherry then."
Don't worry, I'm shaking my head at myself on that one. That's what I think of every time I see anything having to do with sno-cones.
|five|
Now, for what we're actually tackling this Summer in preparing for the twins' arrival in October...
We'll be adding a little book shelf nook to one wall. There are so many options and ideas for this on Pinterest! Now to decide what layout will work best for our space.
Once we know the genders (hopefully next week...everyone please say those prayers that both of these babies cooperate on Monday!!) we'll be deciding the overall design of their room. I desperately want to do some sort of gallery wall either above the dresser /changing table or above their cribs. Again, SO many layouts to choose from and so many items that can be included for this project!
If you've seen any of my holiday decorating posts, you'll know I love changing out two frames on our entry way table with different printables I find online to fit the season or holiday. There's a few pins I've saved for nursery printables which will some how find their way on to the gallery wall I mentioned above.
We're already working on a small project for the closet. (OK, so it's turned out to be a small construction project involving massive holes in the wall, a minor melt down, drywall, sheetrock, mud, paint...words like that; God bless our friends Chuck and Emilee for coming to our rescue.) Our house has little closet space, so we're having to maximize that space as much as we can. Plus, all of this organization makes me beyond giddy!
As much as I would love to enjoy fun Summer road trips and outdoor activities, our actual Summer plans for this year are taking priority over the other stuff. October will be here before we know it, we've got alot to do this Summer and we're pretty excited about it all!
Can't wait to check out everyone's posts today and live vicariously through YOUR Summer plans!! Thanks so much for stopping by and linking up with us today!
Join us for our upcoming linkups!!
July 6 -

4th of July

/Summer cookout recipes
August 3 -

Crock Pot recipes
September 7 -

Fall Decorating Ideas (inside of house and front porch/outside of house)
October 5 -

It's pumpkin time! – Share your favorite pumpkin or Halloween recipes
November 2 -

Thanksgiving decor and/or recipes
December 7 -

Share your favorite Christmas décor ideas, or Pinterest worthy gift ideas