Today is (hopefully) a BIG day around here!
Today we'll know (hopefully) if we're going to raise 2 daughters, 2 sons or a daughter AND a son. It just blows my mind to think that this HUGE event is already here and if we find out today, that for the rest of our lives we'll say, "this is my daughter...." or "this is my son...."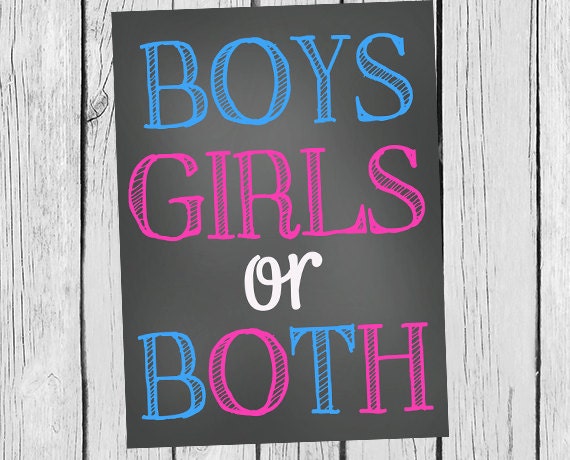 One of the biggest pieces of the puzzle will be solved today. It's just crazy. Until yesterday, I honestly hadn't thought much about it. Then, I was awake most of the night in complete awe of these gifts we've received and been entrusted with.
I will also admit that we went against everything we said a few weeks ago, and somehow we have come up with EIGHT names. So we are totally prepared to hear 2 girls, 2 boys, or 1 of each. However, if they are one of each, we have a little fine tuning to do.
And yes, those names will remain between the mister and I until we feel 100% sure those are our absolute final decisions.
(but I'm 98% sure we're not changing our minds)
All of that being said, there's a good chance we won't find out today. Our doctor has warned us, it's hard to see both genders at the same time with multiples. They just don't have as much room to move around and it's hard to get a good look at them. We are hopeful things will work out today, but we are prepared to either find out only one gender today or neither.
We are not planning any special gender reveal, even though I think they are the cutest, most festive, and fun get-togethers you could possibly plan.
(and the party planer in me is a little sad about skipping this)
The truth is is that there's just too much unknown to plan anything. What if we had planned something for this weekend, everyone else made their plans to attend, and then we didn't find out today, or only found out one? Do we postpone for 3 more weeks? What if we still don't see one gender then? Plus, Stephen's parents leave for their vacation this week, so we had that on the plate plus a possibly baseball tournament for our nephew. And there's the guest list. Even if we kept it "small"...our "small" would still be pushing 50 people. Just too many unknowns after we found out it was twins to plan something.
But that's ok. We have until 3pm today to decide some cute way to tell our parents and whoever else we manage to see in person tonight. (IF we find out today.)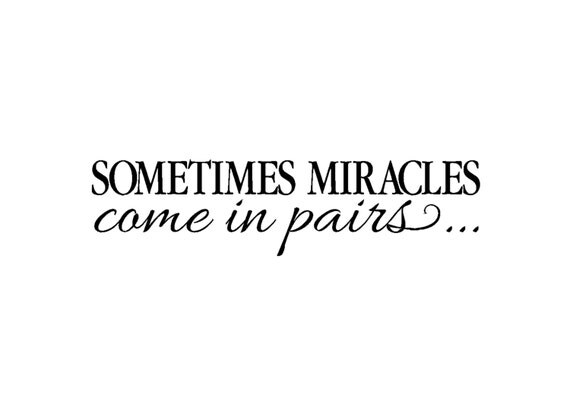 So....it goes without saying, we are pretty excited for today. More than anything though, I can't wait to see the babies again (we are SO spoiled with having ultrasounds at each appointment) and just to know one more time that they're both doing ok! I could wait out these next few months not knowing their genders just to know they're ok.
If you don't mind, please say a prayer for us today. There's always a small amount of fear and worry that creeps in wondering if something has changed since the last time or if something might be wrong. Please continue to pray with us that both babies stay safe and sound and that MAAAYBE we'll find out today if Stephen's grandmother can start buying all the little dresses or little overalls she's been dying to get us for months now.