I'll start with a disclaimer saying, this is by NO means and exciting weekend recap post, but I think I'm willing myself to start taking more weekend pictures to document our "free time".
I hope everyone had a great Labor Day Weekend. I ended up working yesterday (because I'm trying to hoard every hour and minute I can for my maternity leave. I'd rather be here one more day if that means I can be off more more day with our girls in a few months.)
The weekend feels like it started on Thursday since our Vols played that night. I posted this on IG that morning. I had meant to change out our little garden flag the night before but forgot...so in a hurry I managed to get up early Thursday morning....which then made me about 3 minutes later than usual...which means I got behind 2 school buses. UGH. You wouldn't think 3 minutes would make a difference, but these bus drivers ARE ON IT.
Back to the game. For dinner I made some "game day" food which is always a favorite and then we settled in to cheer on our Vols. That's about all I'm going to say. It wasn't pretty. We ended up watching it in two separate rooms. I'm not even going to say "a win is a win"...I mean, technically, yes, fine. But we probbbbbbably shouldn't have won that one. Let's hope we show up better at Bristol Saturday night!
Friday night we had dinner with friends. I should mention that the other three couples each had their babies with them. Stephen and I caught ourselves several times looking at each other with the deer in the headlight look. "This is about to be us...but we'll have TWO babies??!" Thankful? Yes. Overwhelmed much? Yes.
After dinner we came back home and finally watched "Me Before You." I read this book some time back and enjoyed it. If you like chick flicks, this movie was REALLY good. Stephen isn't the greatest fan of these types of movies, but he said he actually liked this one too.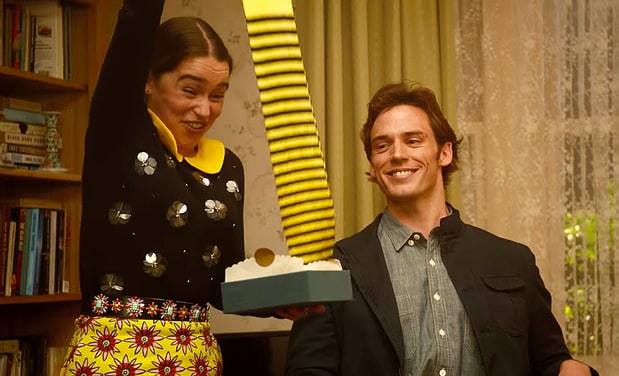 Saturday morning was my "official" first day of Fall. Once college football starts, and ESPN's College Game Day comes on Saturday morning, I start throwing the pumpkins up everywhere. I've done this for several years now on this day; it's become my tradition and possibly my favorite Saturday morning of the year!
We had plans for a big family dinner Saturday night at my aunt and uncle's house, so I had to break from my pumpkin planting to make a few dishes to take with us.
Have I mentioned that this entire pregnancy, I've gone on spurts where I want nothing more than sweet, cold fresh fruit?! Lately it's been watermelon. I'm pretty sure I single-handedly downed half a melon on Saturday alone. (P.S. yes, that's a Christmas bowl...#reallife)
Saturday night we celebrated my grandpa's 89th birthday with my mom's side of the family, enjoyed a HUGE meal per our usual, and played several games before calling it a night. I love our times together!
ALSO, our cousin Ann Marie was home for the weekend. Back in July she moved to Washington D.C. after she accepted a promotion from our TN State Senator Bob Corker's office. She caught us up on all of her good stories she's had since moving, how much she LOVES what she does, the neighborhood she lives in, and her one story that started out like this, "I was driving home Sunday after church and noticed when I passed the White House..." We just had to stop her in mid-sentence...oh ya know, just the typical Sunday afternoon drive. We are all SO proud of her and what she's doing. We miss her like crazy, but are thankful for late-night group messages, face time and the occasional cheap airfare!
Sunday after church and lunch, I finished up my last little bit of decorating and hauled off all of my empty boxes. Our little entry table is my favorite during fall!
After church Sunday night, I made my usual 45 minute mad-dash through the house (you know, before Big Brother comes on..#priorities). Vacuum, water all the outside plants and flowers, throw a load of laundry in the wash, lay out tomorrow's outfit...ya know.
We kept flipping back to the Texas - Notre Dame game during commercial breaks from BB while Stephen worked on a pile of discs he had to have ready for today. (Such is home life when your paychecks come from RedBox.)
And yes, that fan is directed right at me. I've reached that stage of generally being hot all the time now. It's been fun.
After BB, and OF COURSE Victor was going to win the HOH...you can't stop him. If they don't do something he or Paul will win and quite frankly, I think one of them SHOULD win. Despite my love for James, he's just not going to make it past this week I'm afraid. Ok, BB rant over. WE LOVE that show!
Anyways, after BB....somehow I found myself watching the Texas - Notre Dame game by myself..and getting all nervous and excited through the second half. TEXAS and NOTRE DAME?! I couldn't even tell you their coach's names. Neither is in the SEC. Who am I becoming?!
Fall, football and family...the makings for my kind of perfect weekend!